Wednesday 19th July 7.30pm
Kabantu (formerly Project Jam Sandwich)
www.kabantu.com
Hoylake Chapel, Station Road, Hoylake, CH47 4AA (tbc)
Tickets: £12, Children (18 and under): £8 - BOOK HERE
www.festivaloffirsts.com/product/kabantu
Bucket Collection for Claire House
A Festival of Firsts Event
www.festivaloffirsts.com
Thursday 20th July 7pm
Trevor Carter The Bard of Windmill Hill, Bristol
Storytelling
www.windmillbard.co.uk
West Kirby Arts Centre, 29 Brookfield Gardens, West Kirby CH48 4EL Tickets: £6
A West Kirby Arts Centre Event
Friday 21st July 7pm
The Jazz Worriers
The Jazz Worriers is a top national quintet so expect an evening of quality jazz, a mix of original material and Jazz classics, along with artisan food and drink in a Jazz Club setting.
At West Kirby Arts Centre
www.westkirbyartscentre.org.uk/product/jazz-worriers-210717
Presented by
www.mono-tone.co.uk

Sat 22nd July, 9 - 1pm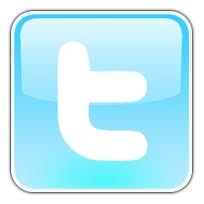 West Kirby Farmers' Market
St Andrew's Church Hall, Graham Rd, West Kirby CH48 5DE
Buy from a great selection of locally produced food. Today and the 4th Sat in every month. Genuine local producers selling quality artisan foods. Organised by local volunteers, producers and
Transition Town West Kirby
.
www.westkirbyfarmersmarket.co.uk
Saturday 22nd July, 10am - 2pm
Introduction to butterflies
New Ferry Butterfly Park, Howell Road, Bebington, CH62 5BU
This course is run in conjunction with Butterfly Conservation to give you the basic knowledge around butterflies in Cheshire and how to ID them.
Cost: Free but donations are always welcome. Registration essential
www.cheshirewildlifetrust.org.uk/events/2017/07/22/introduction-butterflies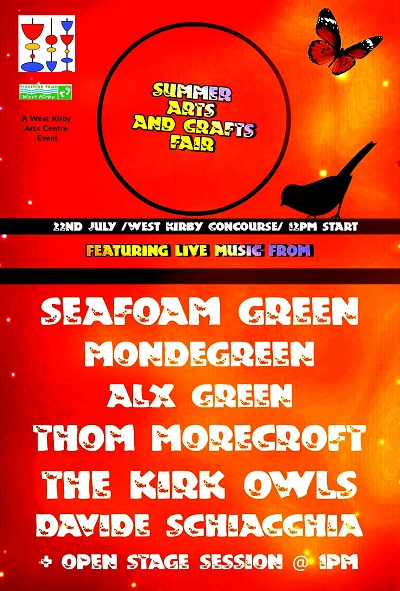 Saturday 22nd July
West Kirby Summer Arts and Crafts Fair

Join Transition Town West Kirby for the annual Summer Arts and Crafts Fair at West Kirby Concourse and Library! An array of local makers offering their wares, plus food and drink with live music from 12 noon featuring Davide Schiacchia, The Kirk Owls, Thom Morecroft, Alx Green, Mondegreen and Seafoam Green. There will be a Homegrown Bananas Open Stage Session from 13:00 in West Kirby Library with appearances from the Storyfest Tellers throughout the day. This event is part of Wirral Festival of Firsts. We hope to see you there with all the family!

Sat 23rd September 7pm
Henry Priestman live in concert

At West Kirby Arts Centre

www.westkirbyartscentre.org.uk/product/henry-priestman-230917Sunday July 23rd 2-4pm
Peninsula Jazzmen
Bands in the Park

In the Upper Park Arena at Ashton Park, West Kirby

Bring a brolly and a blanket

Admission free but donations welcome

www.ashtonpark.btck.co.uk


Thursday 27 July 8pm
Islands of Ice, Fire and Wind
Birding life of Iceland and Shetland, by Jeremy Bradshaw
A Wirral Bird Club meeting
At Kingsmead School Hall, Hoylake, CH47 0LL.
Visitors welcome, £4 including refreshments
... [more details]

Friday 28th July 7.30pm
Ice Cold in Alex
A Hoylake Community Cinema film, at Hoylake Parade
Licensed bar, fresh food. Doors open 6.30 & film 7.30pm
For more details or to book visit www.hoylakecommunitycinema.co.uk

Saturday 29th July, 10am - 4pm
Introduction to scything
New Ferry Butterfly Park, Howell Road, Bebington, CH62 5BU
The scything course will involve why grasslands are mown, an introduction to scything, setting up the scythe correctly and the different types of blades available, scything technique, scything itself and sharpening the blades. We look at the site and the different grassland types and if sunny, see butterflies utilising the managed grasslands. It's easier than you think and a good workout for the waist!
Cost: Free but donations are always welcome. Registration essential www.cheshirewildlifetrust.org.uk/events/2017/07/29/introduction-scything

Sat 29th July 10:30am - 2pm
Marine Week Red Rocks Event
Come and celebrates the start of National Marine Week with Cheshire Wildlife Trust, by exploring Red Rocks wildlife. Activities will include beach clean and beach art activities, butterfly hunt, guided bird and natterjack toad walks, plants of Red Rocks walk.
More information at www.cheshirewildlifetrust.org.uk/events/2017/07/29/marine-week-event

Sat 29th July 7pm
Give Peace a Chance
The Celebrated invite you to come and sing one of your favourite peace songs.
Ring Tony Woof on 07484 537 502 to book a slot or just turn up and join in the fun.
All proceeds go to our Festival of Peace in September, culminating in World Peace Day on 21 September.
At West Kirby Arts Centrewww.westkirbyartscentre.org.uk/product/give-peace-chance-290717

Monday 31st July 10 to 11:30am or 1 - 2:30pm
Ladybird hunt. (Family event)
This event is suitable for children aged 3-5. All children must be accompanied by an adult.
Where: Meet at the coach house
*Booking essential* - £3 per child which includes their lunch. Please phone the Rangers' office on: 0151 677 7594 or email midwirralrangers@wirral.gov.uk

Mon 31st July 10am - 4pm
Hilbre Island Walk
This is a popular trip for families, with Cheshire Wildlife Trust. There will be a separate walk for adults without children in September. The walk is ideal for children and families and will include a seaside scavenger hunt, rock pool dipping, bird and seal watching.
Cost £10. * Booking essential - see www.cheshirewildlifetrust.org.uk/events/2017/07/31/hilbre-island-walk


----------------------- August -------------

Wednesday 2nd Aug 10am - 12noon
All About Owls at Royden Park
Join Rockcliff Raptors for an informal educational talk about these magnificent creatures followed by some fun activities that are designed to enhance your knowledge of owls.
This event is suitable for children aged 5 and above. All children must be accompanied by an adult.
Sorry no dogs are allowed at this event.
Where: Meet in the coach house
*Booking essential* - £2.50 per person. Please phone the Rangers' office on: 0151 677 7594 or email midwirralrangers@wirral.gov.uk

Thursday 3rd Aug 10 - 11:30am or 1 - 2:30pm
Brilliant birds
Family event at Royden Park
Put your bird identification skills to the test. Then have fun decorating your own mini bird house and making a yummy bird feeder to take home.
This event is suitable for children aged 6 - 12. All children must be accompanied by an adult.
Where: Meet in the coach house
*Booking essential* - £5 per child. Please phone the Rangers' office on: 0151 677 7594 or email midwirralrangers@wirral.gov.uk

Saturday August 5th
Seal Watching on Hilbre Island
Leave West Kirby after 1.30pm
Leave Hilbre before 5pm
The Friends of Hilbre will staff the old telegraph building and will offer seal watching with the telescope (weather permitting).
*At all other times check the times of the tides, and always use the safe crossing route.

Sunday 6th August 11am to 4pm
Family Fun Day
Friends of Royden Park will be hosting a family fun day. Highlights of the day will include live music, a dog show, a punch and Judy show and childrens games. Rockcliff Raptors will also be presenting some of their birds of prey collection in the coach house.

Wednesday 9th August 10.30am to 3.30pm
Bumble bees at Royden Park
Join an expert from Liverpool museum for an informal educational talk about these wonderful creatures followed by an activity walk designed to help you identify the bees that visit the walled garden.
This event is suitable for children aged 5 and above. All children must be accompanied by an adult.
*Booking essential* - £2.50 per person. Please phone the Rangers' office on: 0151 677 7594 or email midwirralrangers@wirral.gov.uk

Thursday 10th Aug 10am-12 noon or 1-3pm
Mission to Mars. (Family event)
Join the rangers at Royden Park for a variety of space themed activities.
This event is suitable for children aged 6- 8. All children must be accompanied by an adult.
Where: Meet in the coach house
*Booking essential* - £3 per child. Please phone the Rangers' office on: 0151 677 7594 or email midwirralrangers@wirral.gov.uk

Sat 12th August 9am to 1pm
Wirral Farmers' Market
2nd Saturday of every month
New Ferry Village Hall
www.wirralfarmersmarket.co.uk

Monday 14th Aug 10:00 - 11:30 or 1:00 - 2:30
Woody the woodland dragon
Family event at Royden Park
Take your child on a journey of discovery as they explore the woods in search of a mystical creature.
This event is suitable for children aged 4 - 6. All children must be accompanied by an adult.
Where: Meet in the coach house
*Booking essential* - £3 per child. Please phone the Rangers' office on: 0151 677 7594 or email midwirralrangers@wirral.gov.uk

Wednesday 16th August 8.30pm - 10.30pm
Bat Walk at Royden Park
Join the rangers for an evening walk around the park to discover more about these nocturnal animals.
Sorry no dogs are allowed at this event.
Where: Meet at the coach house
*Booking essential* - £3 per person. Please phone the Rangers' office on: 0151 677 7594 or email midwirralrangers@wirral.gov.uk

Thursday 17th Aug 10:00 - 11:30 or 1:00 - 2:30
Wonderful woods
Family event at Royden Park
Children will explore the leaf canopy in a whole new way. This event is suitable for children aged 6 - 8. All children must be accompanied by an adult.
Where: Meet in the coach house
*Booking essential* - £3 per child. Please phone the Rangers' office on: 0151 677 7594 or email midwirralrangers@wirral.gov.uk

Thurs 17th August 10am - 4pm
Hilbre Island Walk
This is a popular trip for families, with Cheshire Wildlife Trust. There will be a separate walk for adults without children in September. The walk is ideal for children and families and will include a seaside scavenger hunt, rock pool dipping, bird and seal watching.
Cost £10. * Booking essential - see www.cheshirewildlifetrust.org.uk/events/2017/08/17/hilbre-island-walk


Saturday 19th August 10am to 3pm
Heswall Farmers' Market
Third Saturday of every month
www.facebook.com/HeswallFarmerMarket

Sun 20th Aug
Beach Litter Pick
At West Kirby Beach
Family friendly beach litter pick. Join our group of volunteers and share the joy of maintaining our beautiful environment. We provide litter picks, gloves and all the kit required.
www.facebook.com/WestKirbyLoveWhereYouLive

Sunday 20 August
Open garden at 24 Old Greasby Road
A multi-interest and surprising suburban garden. Both front and rear gardens incorporate innovative features designed for climbing and rambling roses, clematis, under-planted with cottage garden plants with a very productive kitchen garden.
Admission £3.50, children free. Home-made teas.
More details at www.ngs.org.uk/find-a-garden/garden/33959

Monday 21st Aug 10:00 - 11:30 or 1:00 - 2:30
Woodland art
Family event at Royden Park
Let your child explore their creative side by joining in a variety of woodland craft activities.
This event is suitable for children aged 6 - 8. All children must be accompanied by an adult.
Where: Meet in the coach house
*Booking essential* - £3 per child. Please phone the Rangers' office on: 0151 677 7594 or email midwirralrangers@wirral.gov.uk

Wednesday 23rd Aug 10:30 -12:00 or 1:30 - 3:00
Teddy Bear picnic
Family event at Royden Park
If you go down to the woods today what will you discover? Children will go on a bear hunt and build bear shelters in the woods.
This event is suitable for children aged 3 - 5. All children must be accompanied by an adult. Bring your own teddy bear.
Where: Meet in the coach house
*Booking essential* - £3 per child which includes their lunch. Please phone the Rangers' office on: 0151 677 7594 or email midwirralrangers@wirral.gov.uk

Thursday 24th August 10:00 - 11:00 / 11:00 - 12:00 / 1:00 - 2:00 or 3:00 - 4:00
Treasure Hunt
Family event at Royden Park
Following the map to discover clues which will tell you where the treasure is hidden.
This event is suitable for children aged 4 - 8. All children must be accompanied by an adult.
Where: Meet in the coach house
*Booking essential* - £3 per child. Please phone the Rangers' office on: 0151 677 7594 or email midwirralrangers@wirral.gov.uk

Friday 25th August - Monday 28th August
Hoylake Beer Festival
At Hoylake Parade
Over 70 real ales, cider, wine and a gin bar. Local bands will perform over the weekend and there will be a range of delicious hot food. On Bank Holiday Monday (28th August 2017) we will be holding a Family Fun Day with a fairground for children, craft and food stalls.
Tickets for this event will be on sale from Easter.
To sponsor a beer or to hire a stall, please contact reception@hoylakeparade.com
For more information go to www.hoylakebeerfestival.co.uk


Sat 26th August, 9 - 1pm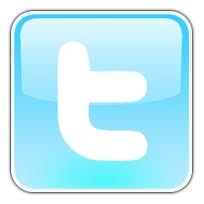 West Kirby Farmers' Market
St Andrew's Church Hall, Graham Rd, West Kirby CH48 5DE
Buy from a great selection of locally produced food. Today and the 4th Sat in every month. Genuine local producers selling quality artisan foods. Organised by local volunteers, producers and Transition Town West Kirby. www.westkirbyfarmersmarket.co.uk

Sun 27th Aug
Beach Litter Pick
At West Kirby Beach
Family friendly beach litter pick. Join our group of volunteers and share the joy of maintaining our beautiful environment. We provide litter picks, gloves and all the kit required.
www.facebook.com/WestKirbyLoveWhereYouLive

Wednesday 30th Aug 10am to 12 noon
Hunters from the sky
Join Rockcliff Raptors at Royden Park for an informal educational talk about birds of prey. The talks will focus on how these magnificent birds utilise different styles of flight to catch their prey. The talk will be followed by some fun activities for all ages.
This event is suitable for children aged 5 and above. All children must be accompanied by an adult.
Sorry no dogs are allowed at this event.
Where: Meet in the coach house
*Booking essential* - £2.50 per person. Please phone the Rangers' office on: 0151 677 7594 or email midwirralrangers@wirral.gov.uk

Wed 30th August 10am - 4pm
Hilbre Island Walk
This is a popular trip for families, with Cheshire Wildlife Trust. There will be a separate walk for adults without children in September. The walk is ideal for children and families and will include a seaside scavenger hunt, rock pool dipping, bird and seal watching.
Cost £10. * Booking essential - seewww.cheshirewildlifetrust.org.uk/events/2017/08/30/hilbre-island-walk

----------------------- September -------------

Friday 8th September - 7pm to 9pm
Wildlife of the Welsh Coast
Kicking off the 2017 Wirral Wader Festival weekend with a chance to meet BBCs Springwatch and Autumnwatch presenter Iolo Williams.
The respected environmentalist will give an informative and lively talk on his experiences with wildlife on the nearby Welsh coast. The talk will feature Wales' best coastal wildlife from chough to adders, and from terns to dolphins. There will be opportunities to ask questions and meet him afterwards. Raffle prizes to be won and bar available.
The 2017 Wirral Wader Festival is run in partnership with Wader Quest, Cheshire Wildlife Trust, RSPB, Dee Estuary Voluntary Wardens and Wirral Council Rangers.
Venue: Heswall Hall Tickets £15 at www.cheshirewildlifetrust.org.uk/events/2017/09/08/wildlife-welsh-coast

Sat 9th Sept 9am to 1pm
Wirral Farmers' Market
2nd Saturday of every month
New Ferry Village Hall
www.wirralfarmersmarket.co.uk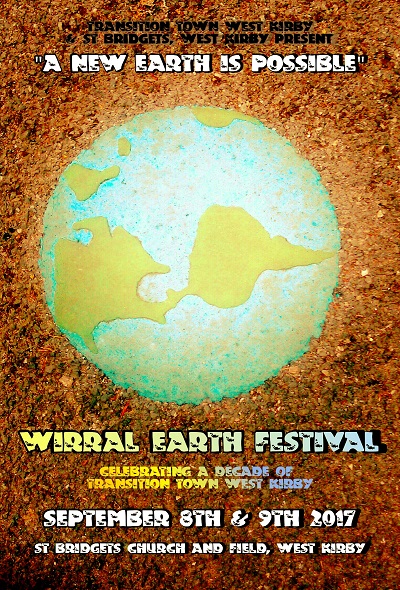 Sat 9th Sept
Wirral Earth Fest
More details coming soon

Sunday Sept 10th 2-4pm
Port Sunlight Lyceum Brass
Bands in the Park
In the Upper Park Arena at Ashton Park, West Kirby
Bring a brolly and a blanket
Admission free but donations welcome
www.ashtonpark.btck.co.uk

Wednesday 13 September 7.30pm
Bulbs with a Difference
by Ray Bailey
Join Heswall & District Gardening Society for this talk at Hoylake Parade Community Centre. Guests are always welcome at £2 per meeting which includes tea/coffee.
... [more details]

Saturday 16th September 10am to 2pm
Heswall Farmers' Market
Third Saturday of every month
www.facebook.com/HeswallFarmerMarket

Saturday September 16th
Seal Watching on Hilbre Island
Leave West Kirby after 11.30am
Leave Hilbre before 4.30pm
The Friends of Hilbre will staff the old telegraph building and will offer seal watching with the telescope (weather permitting).
*At all other times check the times of the tides, and always use the safe crossing route.

Sun 17th Sep - 1pm
In At The Deep End - An RNLI Story
Touring theatre company Mikron come to Gilroy Community Allotment Site.
Skipwick RNLI is all at sea. Crew members are hard to come by and Coxswain Darrens management style isnt helping. So when seventeen year old Shannon volunteers, its all hands on deck particularly for Darrens teenage son, Billy. Can the station survive in this me first age? Will eccentric fundraiser Hazels ideas ever turn a profit? And can Darren and Billy chart the choppy emotional waters closer to home? With marvellous maritime music and fathoms of fun, join Mikron as we dive into two hundred years of saving lives at sea!
Gilroy Road, West Kirby, Wirral, CH48 6DG.
This is an outdoor show. This show will be under cover in the case of bad weather. Bring chairs, blankets and a picnic.
No tickets required, a cash collection will be taken after the show.
www.mikron.org.uk/shows?details=in-at-the-deep-end



Sat 23rd September, 9 - 1pm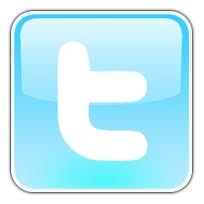 West Kirby Farmers' Market
St Andrew's Church Hall, Graham Rd, West Kirby CH48 5DE
Buy from a great selection of locally produced food. Today and the 4th Sat in every month. Genuine local producers selling quality artisan foods. Organised by local volunteers, producers and Transition Town West Kirby. www.westkirbyfarmersmarket.co.uk


----------------------- October -------------

Wed 11th October 7.30pm
Ornamental Grasses for Form and Effect
by Sue Nicholas
Join Heswall & District Gardening Society for this talk at Hoylake Parade Community Centre. Guests are always welcome at £2 per meeting which includes tea/coffee.
... [more details]

Sat 14th October 9am to 1pm
Wirral Farmers' Market
2nd Saturday of every month
New Ferry Village Hall
www.wirralfarmersmarket.co.uk

Sunday October 15th
Seal Watching on Hilbre Island
Leave West Kirby after 11.30am
Leave Hilbre before 4.30pm
The Friends of Hilbre will staff the old telegraph building and will offer seal watching with the telescope (weather permitting).
*At all other times check the times of the tides, and always use the safe crossing route.

Saturday 21st October 10am to 2pm
Heswall Farmers' Market
Third Saturday of every month
www.facebook.com/HeswallFarmerMarket



Sat 28th October, 9 - 1pm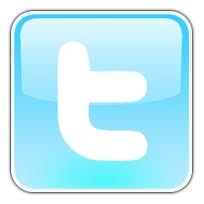 West Kirby Farmers' Market
St Andrew's Church Hall, Graham Rd, West Kirby CH48 5DE
Buy from a great selection of locally produced food. Today and the 4th Sat in every month. Genuine local producers selling quality artisan foods. Organised by local volunteers, producers and Transition Town West Kirby. www.westkirbyfarmersmarket.co.uk