Thurs 17 January 7.30pm
The Making of the Wirral Landscape
by Anthony Annakin-Smith
Join Hoylake & District Gardening Society for this talk at St Michael & All Angels, Woodland Road, Newton, West Kirby CH48 6EL. Guests are always welcome at £2 per meeting which includes tea/coffee.
... [more details]

Saturday 19th Jan 10am to 2pm
Heswall Farmers' Market
Third Saturday of every month
www.facebook.com/HeswallFarmerMarket

Sun 20th Jan 10:00am - 3:00pm
Royden's Big Garden birdwatch
Join Royden Park Rangers and the RSPB for a day of bird themed activities plus learn more about the big garden bird watch.
Royden Park, Hillbark road, Frankby, CH481NP

Thursday 24 January 7.30pm
"It's a Funny Way to Make a Living"
Part 2 of Mike's amusing career. Mike Leach
A Wirral Bird Club event at Kingsmead School Hall, Bertram Drive, Hoylake, CH47 0LL
Visitors are very welcome, and the charge is £4.00, which includes tea/coffee and biscuits.
These are not ticket events - please just come along.
For more information, please contact Bill on 07795 148140 or visit www.wirralbirdclub.com

Friday 25th Jan
Blade Runner: Final Cut
Hoylake Community Cinema at The Beacon Arts Village, The Old Town Hall, 1, The Quadrant, Hoylake CH47 2EE
Doors/bar opens 6.30 pm, film 7.30 pm.
Check details and tickets...

Fri 25th Jan 7.00pm
Mellow Yellow AGM
Join us for our annual AGM for Mellow Yellow, the Community Group that organises Homegrown Bananas, Wirral Earth Festival, the Annual Lantern Peace Parade and other events. There will also be a short presentation about Year of the Environment 2019, a Liverpool City Region initiative to highlight the environment and associated issues during 2019. Bring some food to share and we'll make it a party! There might even be some storytelling. Venue is The Making Space, 1 Gilroy Road, West Kirby on the ground floor of Coronation Buildings. www.facebook.com/events/790688331287216

Sat 26th Jan 10:00am - 12:00pm
The High Tidiers - West Kirby Clean Up Crew - Mariner's Column Litter Pick
Mariner's Column, Column Rd, West Kirby, Wirral CH48
Come and join our group of enthusiastic volunteers as we clean up the woods and footpaths by the Mariner's Column. We provide all the kit you need for litter picking. It's a great feeling of achievement as we care for this beautiful area and our volunteers are also welcome to nominate future areas for litter picking. See our Facebook page for details and photos. www.facebook.com/hightidiersWestKirby



Sat 26th Jan, 9 - 1pm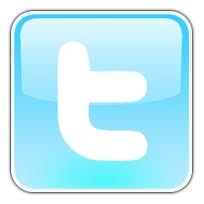 West Kirby Farmers' Market
St Andrew's Church Hall, Graham Rd, West Kirby CH48 5DE
Buy from a great selection of locally produced food. Today and the 4th Sat in every month. Genuine local producers selling quality artisan foods. Organised by local volunteers, producers and Town West Kirby https://westkirbyfarmersmarket.co.uk

Saturday 26th January 2.30-3.45pm
Family fun at West Kirby Library
Lego & board games. Just turn up and get building

----------------------- February -------------

Fri 1 Feb 5pm
Family Disco
Classic house and Disco from Matty B and Simon D
Childrens ticket £2.50
Kids Games, Face Painting, Food, Sweets and Snacks.
Adult Creche with bar.
West Kirby Arts Centre, 29 Brookfield Gardens, West Kirby, CH48 4EL
Check details and tickets...
(Please note that there is no parking available on Brookfield Gardens or Brookfield Road. We recommend that all visitors park at the Concourse).

Sat 2 Feb 7.00pm for 7.45pm start
Keith James - the music of Cat Stevens
Proceeds and audience donations from this tour of concerts will go to the UNICEF UK Syrian Childrens appeal.
West Kirby Arts Centre, 29 Brookfield Gardens, West Kirby, CH48 4EL
Check details and tickets...
(Please note that there is no parking available on Brookfield Gardens or Brookfield Road. We recommend that all visitors park at the Concourse).

Sun 3rd Feb 10:00am - 12:00pm
The High Tidiers - West Kirby Clean Up Crew - West Kirby Beach Clean
Come and join our group of enthusiastic volunteers as we tidy West Kirby Beach. We provide all the necessary kit for picking litter. It's a family friendly morning on the beach with a real feeling of achievement at the end. See our Facebook page for details and photos. www.facebook.com/hightidiersWestKirby

Thu 7th Feb 6:00pm - 7:00pm
Harry Potter Book Night at West Kirby Library
West Kirby Library, West Kirby Library the Concourse, Grange Rd, West Kirby, Wirral CH48 4HX, UK
Hogwarts 'Share the magic'
Treasure hunt & crafts to celebrate Harry Potter Book Night.
Most suitable for ages 5-10.
Free *but must book in advance at the library. Places limited.
Dress code: wizarding robes, Harry Potter fancy dress or your best Muggles outfit.

Thursday 7 Feb 7.30pm
60 Years Onward: DH Lawrence and the Obscene Publications Act 1959, "Lady Chatterley's Lover" and the Law, Suzanne McClure
Deeside Lecture Society
In the Small Hall at the U.R.C. Church West Kirby Visitors welcome - £3
For more details contact John Turner 625 7061
www.deesidels.weebly.com
Membership for 10 Lectures £15

Friday, 8 Feb from 18:15-20:30
Homegrown Bananas Open Stage session at The Sweet Pea Cafe
2A Acacia Grove, CH48 4DD West Kirby
Our February Open Stage Session at Sweetpea! Join us with music, songs in draft and spoken word also welcome! Entry is by a suggested donation of £3+ to help us keep these events going and support creativity and community. We're looking forward to seeing you!

Fri 8 Feb 7.00pm for 7.30pm start
Fourth Quarter, an evening of music and comedy
Headline by the talented singer songwriter Leonie Jakobi, comedians Che Burnley, Mike Carter, Aaron Wood and Paul Campbell
West Kirby Arts Centre, 29 Brookfield Gardens, West Kirby, CH48 4EL
Check details and tickets...
(Please note that there is no parking available on Brookfield Gardens or Brookfield Road. We recommend that all visitors park at the Concourse).

Sat 9th Feb 9am to 1pm
Wirral Farmers' Market
2nd Saturday of every month
New Ferry Village Hall
www.wirralfarmersmarket.co.uk

Sat 9 Feb 7.00pm for 7.45pm
Mersey Belles and Beaus
Ukulele ensemble
West Kirby Arts Centre, 29 Brookfield Gardens, West Kirby, CH48 4EL
Check details and tickets...
(Please note that there is no parking available on Brookfield Gardens or Brookfield Road. We recommend that all visitors park at the Concourse).

Wed 13th Feb 7.30pm
Heswall Hall Cinema presents "The Children Act" (12A)
The 2017 drama based on the novel by Ian McEwan
Heswall Hall - 111 Telegraph Road Heswall Wirral CH60 0AF Check details and tickets...

Thu 14th Feb 2:30pm - 4:00pm
Afternoon tea & entertainment from The Concourse Singers at West Kirby Library
The Friends of Hoylake & West Kirby Libraries invite you to celebrate Valentines day with them.
*Tickets MUST be booked in advance from the library. £3.50 (Friends £3.00)

Saturday 16th Feb 10am to 2pm
Heswall Farmers' Market
Third Saturday of every month
www.facebook.com/HeswallFarmerMarket

Sat 16 Feb 7pm for 7.45pm start
Miranda Sykes: Behind the Wall
Building on the success of her Borrowed Places tour, singer songwriter Miranda Sykes is back with a completely new project: Behind The Wall.
West Kirby Arts Centre, 29 Brookfield Gardens, West Kirby, CH48 4EL
Check details and tickets...
(Please note that there is no parking available on Brookfield Gardens or Brookfield Road. We recommend that all visitors park at the Concourse).

Thurs 21st February 7.30pm
Creating a Wildlife Friendly Garden
by Dr Hilary Ash
Join Hoylake & District Gardening Society for this talk at St Michael & All Angels, Woodland Road, Newton, West Kirby CH48 6EL. Guests are always welcome at £2 per meeting which includes tea/coffee.
... [more details]

Thursday 21 Feb 7.30pm
The History and Works of the Dogs Trust - Aimee Best
Deeside Lecture Society
In the Small Hall at the U.R.C. Church West Kirby Visitors welcome - £3
For more details contact John Turner 625 7061
www.deesidels.weebly.com
Membership for 10 Lectures £15

Fri 22nd Feb 7.30pm
This Sporting Life
Hoylake Community Cinema film at The Beacon Arts Village, The Old Town Hall, 1, The Quadrant, Hoylake CH47 2EE
Doors/bar opens 6.30 pm, film 7.30 pm.
Check details and tickets...

Sat 23rd Feb 10:00am - 12:00pm
The High Tidiers - West Kirby Clean Up Crew - Cubbins Green Litter Pick
Cubbins Green, Macdona Dr, West Kirby, Wirral CH48, UK
Come and join our group of enthusiastic volunteers as we clean up Cubbins Green and the surrounding area. We provide all the kit you need for litter picking. It's a great feeling of achievement as we care for this beautiful area and our volunteers are also welcome to nominate future areas for litter picking. See our Facebook page for details and photos. www.facebook.com/hightidiersWestKirby



Sat 23rd Feb, 9 - 1pm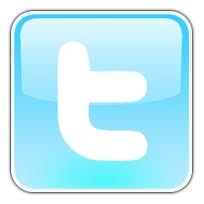 West Kirby Farmers' Market
St Andrew's Church Hall, Graham Rd, West Kirby CH48 5DE
Buy from a great selection of locally produced food. Today and the 4th Sat in every month. Genuine local producers selling quality artisan foods. Organised by local volunteers, producers and Town West Kirby https://westkirbyfarmersmarket.co.uk

Saturday 23rd Feb
Family fun at West Kirby Library
Lego & board games. Just turn up and get building.

Sat 23 Feb 6.30pm
A Lesson from The Past
A new musical drama related to in the 1810 Hoylake Lifeboat disaster. Performances are scheduled for 6:30 pm Saturday 23rd February, 2:00pm Sunday 24th and 6:30pm Sunday 24th February 2019 at West Kirby Arts Centre. Proceeds will be donated to the RNLI.
West Kirby Arts Centre, 29 Brookfield Gardens, West Kirby, CH48 4EL
Check details and tickets...
(Please note that there is no parking available on Brookfield Gardens or Brookfield Road. We recommend that all visitors park at the Concourse).

Monday 25 Feb 7.30pm
Florian Mitrea
Mozart: Fantasy in c minor, K.475
Beethoven: Sonata No.21 in C, Op.53 (Waldstein)
Liszt: Mephisto Waltz No.1
Liszt: Sonata in b minor
Wirral Chamber Music Series at St Hildeburgh's church, Hoylake CH47 1HL
More details...

Thursday 28 Feb 7.30pm
"Hilbre Island"
Return to Inspiration Island. Matt Thomas
A Wirral Bird Club event at Kingsmead School Hall, Bertram Drive, Hoylake, CH47 0LL
Visitors are very welcome, and the charge is £4.00, which includes tea/coffee and biscuits.
These are not ticket events - please just come along.
For more information, please contact Bill on 07795 148140 or visit www.wirralbirdclub.com

----------------------- March -------------

Sat 2 Mar 7.00pm for 7.30pm
Kent Duchaine
Legendary American Delta Bluesman Kent DuChaine live in concert
West Kirby Arts Centre, 29 Brookfield Gardens, West Kirby, CH48 4EL
Check details and tickets...
(Please note that there is no parking available on Brookfield Gardens or Brookfield Road. We recommend that all visitors park at the Concourse).

Thursday 7 March 7.30pm
A Lifetime's Hobby in Photography: Images Here, There and Everywhere - Mike Hall
Deeside Lecture Society
In the Small Hall at the U.R.C. Church West Kirby Visitors welcome - £3
For more details contact John Turner 625 7061
www.deesidels.weebly.com
Membership for 10 Lectures £15

Sat 9th March 9am to 1pm
Wirral Farmers' Market
2nd Saturday of every month
New Ferry Village Hall
www.wirralfarmersmarket.co.uk

Saturday 16th March 10am to 2pm
Heswall Farmers' Market
Third Saturday of every month
www.facebook.com/HeswallFarmerMarket

Thursday 21 March 7.30pm
Deeside Lecture Society Annual General Meeting and lecture, Visiting the Victory: A Life on the Ocean Wave, Michael Corfe
(Please note: The AGM starts at 7.30pm, followed by the lecture at 8pm).
In the Small Hall at the U.R.C. Church West Kirby Visitors welcome - £3
For more details contact John Turner 625 7061
www.deesidels.weebly.com
Membership for 10 Lectures £15



Sat 23rd March, 9 - 1pm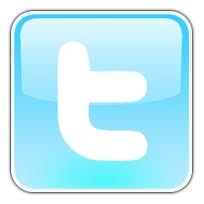 West Kirby Farmers' Market
St Andrew's Church Hall, Graham Rd, West Kirby CH48 5DE
Buy from a great selection of locally produced food. Today and the 4th Sat in every month. Genuine local producers selling quality artisan foods. Organised by local volunteers, producers and Town West Kirby https://westkirbyfarmersmarket.co.uk

Monday 25 March 7.30pm
Ensemble Perpetuo
Finzi: Interlude for Oboe and String Quartet, Op.21
Schubert: String Trio in B flat, D.471
Bliss: Quintet for Oboe and String Quartet
Adrian Sutton: Spring Masque [for violin and viola]
Sibelius: String Trio in g minor
Mozart: Quintet for Oboe and String Quartet in c minor, K.406b
Wirral Chamber Music Series at St Hildeburgh's church, Hoylake CH47 1HL
More details...

Thursday 28 March 7.30pm
"Shropshire's Magnificent Peregrines"
One of the most charismatic birds. Jim Almond
A Wirral Bird Club event at Kingsmead School Hall, Bertram Drive, Hoylake, CH47 0LL
Visitors are very welcome, and the charge is £4.00, which includes tea/coffee and biscuits.
These are not ticket events - please just come along.
For more information, please contact Bill on 07795 148140 or visit www.wirralbirdclub.com

Fri 29th March 7.30pm
The Wizard of Oz
Hoylake Community Cinema film at The Beacon Arts Village, The Old Town Hall, 1, The Quadrant, Hoylake CH47 2EE
Doors/bar opens 6.30 pm, film 7.30 pm.
Check details and tickets...