Wednesday 19th Oct 6pm to 8pm
Homegrown Bananas
Join Transition Town West Kirby in The Tee Room, (on Banks Road, West Kirby)
Bring along a homegrown story, song or poem or simply come along and enjoy. We especially welcome children to articipate and anyone trying something new. Its free, and if you can afford a recommended donation of £3 a drink is included.
www.transitiontownwestkirby.org.uk

Thurs 20th Oct. 7.30pm
Behind the scenes of the Three Queens Spectacular
A presentation by Tony Storey
For Deeside Lecture Society
In the Small Hall at the U.R.C. Church West Kirby
Guests welcome
www.deesidels.weebly.com


Sat 22nd October, 9 - 1pm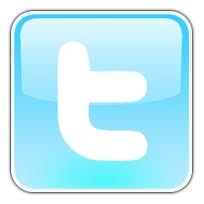 West Kirby Farmers' Market
St Andrew's Church Hall, Graham Rd, West Kirby CH48 5DE
Buy from a great selection of locally produced food, including your favourite freshly-baked french breads - baguettes, croissants, pains au raisins and more, all made by hand and traditionally baked from The French Corner Today and the 4th Sat in every month. Genuine local producers selling quality artisan foods. Organised by local volunteers, producers and Transition Town West Kirby. www.westkirbyfarmersmarket.co.uk


----------------------- November -------------

Tues 1st November, 10:30am - 1.30pm
Lantern making workshops for all ages
Join a Transition Town West Kirby workshop at the Drop In Centre, United Reformed Church Hall, Meols Drive
Make your own lantern for Travelling Light (see entry on November 11th), to celebrate peace and reconciliation, sharing and togetherness.
www.transitiontownwestkirby.org.uk

Wed 2nd November 2-3.30pm
Non swimmer to Ironman in 24 months!
Helen Cooney
Let's Talk About Sport
At St Hildeburghs Church Centre, Hoylake
Cost - FREE. Refreshments provided
Contact Kate Hughes kate@kh2.org.uk or 07590 728456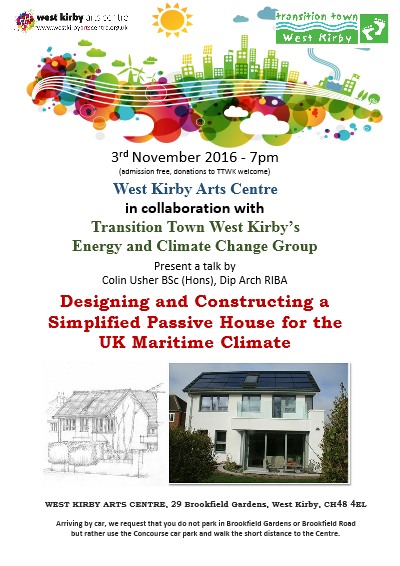 Thurs 3rd November, 7pm
Present a talk by Colin Usher BSc (Hons), Dip Arch RIBA
Designing and Constructing a Simplified Passive House for the UK Maritime Climate
A Transition Town Energy Group presentation
At West Kirby Arts Centre www.westkirbyartscentre.org.uk
Free entry with bar, tea and coffee (donation to TTWK welcome)
No Parking on Brookfield Gardens or Brookfield Road, if driving please use Concourse car park.
www.transitiontownwestkirby.org.uk

Thurs 3rd November 7.30pm
The Blue Funnel Line & the incredible Holt Family
A presentation by Peter Mathot
For Deeside Lecture Society
In the Small Hall at the U.R.C. Church West Kirby
Guests welcome
www.deesidels.weebly.com

Sat 5th November 9am til 1pm
Neston Farmers' & Food Makers' Market
The first Saturday of every month, at the Market Square, Neston.


Thurs 17th November 7.30pm
Old West Kirby through the late 19th & 20th Centuries
A presentation by Heather Chapman
For Deeside Lecture Society
In the Small Hall at the U.R.C. Church West Kirby
Guests welcome
www.deesidels.weebly.com

Fri 18th November, 7.45pm
Hoylake Photographic Society
Hidden Snowdonia
Acclaimed photographer Graham Curry will be taking us to parts of Snowdonia not often seen.
All welcome, refreshments provided.
www.hoylakephoto.org

Saturday 19th November 10am to 3pm
Heswall Farmers' Market
Third Saturday of every month
www.facebook.com/HeswallFarmerMarket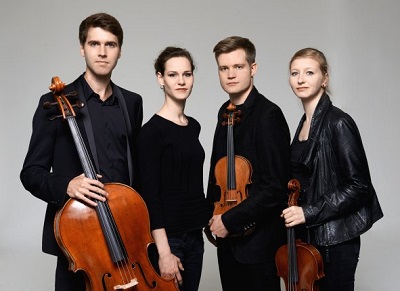 Monday 28 Nov 7.30pm
Wirral Chamber Music Series
Notos Piano Quartet
Schumann: Piano Quartet in E flat, Op.47
Mozart: Sinfonia Concertante, K.320e
Brahms: Piano Quartet No.2 in A, Op.26
St Hildebergh's Church, Hoylake CH47 1HL
For more details about concerts and ticketing see the Hoylake Chamber Concert Society website www.chamberconcert.co.uk

----------------------- December -------------

Thurs 1st December, 7pm
Bioenergy - Dr Tony Lopez-Sanchez, University of Liverpool
A Transition Town Energy Group presentation
At West Kirby Arts Centre www.westkirbyartscentre.org.uk
Free entry with bar, tea and coffee
No Parking on Brookfield Gardens or Brookfield Road, if driving please use Concourse car park.
www.transitiontownwestkirby.org.uk

Thursday 1st December 7.30pm
Christmas Customs Unwrapped
A presentation by Christina Spencer
For Deeside Lecture Society
In the Small Hall at the U.R.C. Church West Kirby
Guests welcome
www.deesidels.weebly.com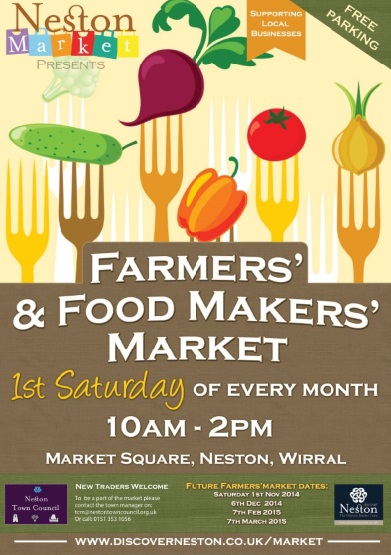 Sat 3rd December 9am til 1pm
Neston Farmers' & Food Makers' Market
The first Saturday of every month, at the Market Square, Neston.


Wed 14th December 2-3.30pm
Golf a Game of Change
A Question Time of Sport at Royal Liverpool GC
Host - Kate Hughes, former England International golfer
Panel:
• John Heggarty, PGA Capt and professional RLGC
• Maureen Richmond (Mo Walker), former Scottish International Golfer (Curtis Cup & Vagliano Trophy)
• Joe Pinnington, RLGC historian
• Alistair Beggs (TBC), leading STRI technician
A chance to put your golfing questions to some lead players in the game!
Cost - FREE. Refreshments provided
Limited spaces *you MUST book in advance* Contact Kate Hughes kate@kh2.org.uk or 07590 728456

Wednesday, 14th December 2pm
Tea Dance
Come along and enjoy our lovely tea dance with live music from our resident trio, The Swingmasters. If you're not a dancer, come along anyway and listen to the music, enjoy a cup of tea and a chat with new friends. 2:00-4:30pm. Admission £4 on the door.
Heswall Hall - 111 Telegraph Rd, Heswall, Wirral, Merseyside CH60 0AF, 0151 342 2614 www.heswallhall.co.uk

Wednesday, 14 Dec 7:30
Heswall Hall Cinema presents Ghostbusters(12)
Heswall Hall - 111 Telegraph Rd, Heswall CH60 0AF
More details at www.heswallhall.co.uk/whats-on-at-heswall-hall/upcoming-events/180-heswall-hall-cinema-presents-ghostbusters-12.html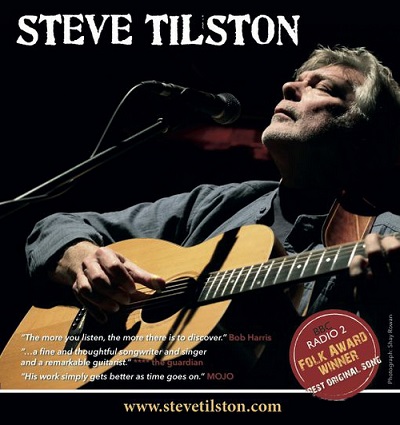 Fri 16th Dec 7pm
Steve Tilston in concert
Steve Tilston is one of our most celebrated songsmiths, widely recognised within the world of folk and contemporary music; the words, arrangements and subtle, quite superb guitar playing could be no one else. "The more you listen, the more there is to discover." Bob Harris
At West Kirby Arts Centre. Tickets £10 from www.westkirbyartscentre.org.uk/product/steve-tiltson-161216 No Parking on Brookfield gardens or Brookfield Road, if driving please use Concourse car park.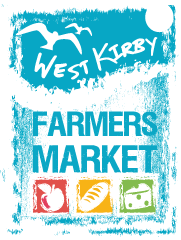 Sat 17th December, 9 - 1pm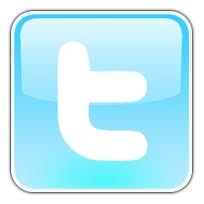 West Kirby Farmers' Market
St Andrew's Church Hall, Graham Rd, West Kirby CH48 5DE
Buy from a great selection of locally produced food, including your favourite freshly-baked french breads - baguettes, croissants, pains au raisins and more, all made by hand and traditionally baked from The French Corner Today and the 4th Sat in every month. Genuine local producers selling quality artisan foods. Organised by local volunteers, producers and Transition Town West Kirby. www.westkirbyfarmersmarket.co.uk

Saturday 17th December 10am to 3pm
Heswall Farmers' Market
Third Saturday of every month
www.facebook.com/HeswallFarmerMarket

Saturday, 17 Dec, 7:30 pm
Christmas Carol Concert
At Heswall Hall
The Castle Singers and Castle Brass bring you a concert of all the favourite seasonal carols in aid of Rotary charities. Tickets £8
More details at www.heswallhall.co.uk/whats-on-at-heswall-hall/upcoming-events/164-christmas-carol-concert.html