On this page:

This page signposts you to cycling opportunities in and around Wirral.

It is work in progress - so if you spot any mistakes or omissions, then drop us an email - ttwk.food@gmail.com



Bicycle Belles

The group started in 2010 and has gone from strength to strength. They lead monthly short friendly cycle rides, just for women, using the quieter parts of the Wirral and a little further afield.

Newcomers are welcome.

Read more on the CTC webpage - www.ctcchesterandnwales.org.uk/BicycleBelles.html

Visit their BlogSpot to read about rides and see photos www.wirralbicyclebelles.blogspot.com



Bikeathon

Wirral Bikeathon is an annual bike ride, usually in June. It's a huge cycling event (with 1,000+ cyclists!) for all the family, giving everyone the opportunity to have a fun day out enjoying some healthy exercise whilst raising money through sponsorship to support the vital work of Leukaemia & Lymphoma Research.

For more details see their website www.wirralbikeathon.com
Or contact Tel: 0151 327 3129 Email: info@wirralbikeathon.com



Bikeright!

Bikeright! www.bikeright.co.uk is the UK's largest cycle training organisation. Their services include cycle training, Bikeability, bicycle maintenance courses, cycle instructor training courses, cycle training for the emergency services, mountain biking skills, cycle to work, commuter cycling, consultancy, cycling events management, and cycling for health.



Birkenhead North End CC

For more details about Birkenhead North End Cycling Club (BNECC) and it's activities, visit their very informative website www.bnecc.co.uk

BNECC is a large and extremely active cycling club. The club has a long and distinguished history of champion riders, including Olympic riders Rachel Heal and 2004 silver medallist Steve Cummings. Activities include frequent runs, training, trials, races and social events.

Youth Section activities include road safety & skills training, off road rides, coaching sessions, led cycle rides, bike loan, grass track races and visits to Manchester Velodrome.

The club is a British Cycling-registered Go-Ride club, with qualified coaches to help develop young riders (see the section below, Go-Ride). Last year young riders from the club competed regionally and nationally in road racing, hill climbs, cyclo-cross and MTB.



Breeze Bike Rides

Breeze rides are fun, social, local bike rides for women that go at a speed that suits everyone. They are a really great introduction to cycling, and often start or finish at a cafe so everyone can have a drink and a chat.

There are lots of Breeze rides locally - several every month, usually on Saturday mornings and weekday evenings.

The rides are popular and places are limited and have to be booked ahead - you can find and book rides online by visiting their website www.letsride.co.uk/breeze or by telephoning Breeze local champion, Fiona Hanik on 0151 637 6434.

Breeze is the biggest programme ever to get more women into riding bikes for fun. Their aim is to help thousands of women feel confident and comfortable about going on a ride. They train up Breeze champions to lead the rides, and are currently looking at making bikes more accessible to women, through hire schemes, female-friendly bike shops, and some women-only mass participation events as well.



Cycle Sportives

Cycle Sportives are cycling events organised in advance for cyclists of all abilities to ride a pre-determined route. They are leisure rides and emphasis is made to stress that they are not races, although they can be timed events.

Sportive events are sometimes aimed at raising money for charity but others are simply for cycling pleasure as they take cyclists to parts of the country that may otherwise not experience, like the Wirral.

Less experienced cyclists may think Sportives are for more experienced cyclists but this isn't so as many events include a range of routes, the shorter ones often start from just a few miles. The idea is to challenge cyclists so the actual distances range from around 10 miles to over 100 miles.

You may think the Wirral is too small to host Sportives but locally run cycling blog, Bikes.org.uk list 12 Wirral Sportives and a further 20 Cheshire Sportives.

Two of the best sportives in the region include the Wirral Bikeathon and the Liverpool to Chester sportives, which includes a quite spectacular opportunity to cycle through the Mersey tunnel and along the length of the Wirral to Chester, and back if you're up for the challenge.

If you're interested in taking part in a local Sportive, the Bikes.org.uk website offers some great free advice on How to Prepare for a Charity Bike Ride or Sportive which we'd urge you to read.



Cycling UK

For further information visit the Cycling UK website www.cyclinguk.org

The national cycling charity, Cycling UK is the UKs largest and oldest cycling body with more than 70,000 members and affiliates. Cycling UK was formed in 1878 (as the CTC) and works for all cyclists, protecting their right to use the roads, working for improved offroad access and for better public transport links.

Members enjoy free third-party insurance cover, legal and technical advice, route and travel information and access to more than 200 local groups and to national and regional Cycling UK events.



Cycling UK Community Cycle Club Programme

The programme consults with established community groups to determine how cycling can play a role in their current activities and creates a cost-effective and sustainable network of Community Cycle Clubs across a region. Our approach ensures that local leaders, community volunteers or paid officers are trained to deliver a broad range of cycling activities.

Cycling UK Development Officers adopt a personal and community centred approach. They work with groups to create an activity plan to increase cycling, which matches the needs and interests of the group while addressing any barriers they may have towards cycling on a regular basis. Community clubs are used as a platform to engage new and returning cyclists to get out there and enjoy the freedom of cycling.

Cycling UK provide the club with support to increase their delivery skills and capacity to enable the group to start and continue to incorporate cycling as a regular activity.

Community Cycle Club members are supported to increase their cycling activities to deliver social, health or economic benefits across the community.

Find out more about Cycling UK Community Cycle Clubs: www.cyclinguk.org/community-cycle-clubs or contact your local Cycling Development Officer for Liverpool City Region. Email: Chris.Alston@cyclingUK.org Tel: 07467336843



CTC Two Mills

More details about the group and their rides at www.ctcchesterandnwales.org.uk/twomillsgroup.html Part of Chester & N Wales CTC, they organise:

• full day cycle rides every Sunday, usually leaving from the famous Eureka Cyclists café on the A540 (Wirral) at 10am.
They are a friendly, mixed group. Rides are led by experienced volunteers who try to keep a reasonable pace and stay together as a group

• Tuesday Evening Cyclists
Every week from early May to September leaving from the old station in Hadlow Road, Willaston at 7.15pm. These are very popular rides whatever your level of cycling.



Chester & N Wales CTC

Whatever your choice of cycling, whether it be fitness, competition, transport or just plain fun, you'll be sure to find a kindred spirit in Chester and North Wales CTC.

Visit their webiste www.ctcchesterandnwales.org.uk for information on events, routes, news . . . and to find out details / contacts for the various informal riding groups which operate in the area via the CTC:
• Ynys Môn - Anglesey
• Chester T and MBC
• Eryri Cycling Group
• Ladies Rides
• Mold Informals
• Watson's Wanderers
• Wednesday Riders
• Wrexham Reivers



Cycling North Wales

Cycling in North Wales (and everywhere else), CTC Cymru has a really useful and informative website www.cyclingnorthwales.uk

Pages include:

• Cycle rides & routes - details of illustrated on road rides, off road rides and cycleways plus information about group runs and activities

• Cycling news - up-to-date local and national stories - see info about the new route between Shotton and Ness
www.cyclingnorthwales.co.uk/pages/superb.htm

• Links - huge variety of links about regional, national and international groups, holidays, campaigns, equipment and more.



En Vélo

En Vélo is a friendly club with weekly rides on a Tuesday and Thursday evenings followed with bigger rides on a Sunday. The rides begin in Greasby and often have multiple groups to suit a range of abilities.

Weeknight rides begin at 7pm and last around 90-120 minutes
Weekend rides normally start at 8:30am and are around 50 miles or more with a cafe stop. Specific details depend on the group ability.

Beyond road riding some members partake in mountain biking, cyclocross and track sessions and there are a few socials held across the year.

For further details please email envelocycleclub@gmail.com or visit the Facebook page www.facebook.com/groups/714327381977099



Go-Ride

Go-Ride offers opportunities for aspiring young cyclists, organised by Birkenhead North End Cycling Club.

They organise events such as
• Go-Ride Fun Coaching and Skills Sessions
• Go-Ride Grass Track Summer Series
• Go-Ride Circuit Races

For more details contact the organiser:
Geoff Brandt
Tel:07770 577784
Email:geoff.brandt@ntlworld.com
or visit www.bnecc.co.uk or www.britishcycling.org.uk/go-ride



Health on Wheels

Beginners cycling opportunity at Birkenhead Park on Mondays from 10am - 12noon
Bikes are owned by Cycling Projects and stored in the park.
Contact the Visitor Centre on birkenheadpark@wirral.gov.uk or 0151 652 5197 for more information.



Maps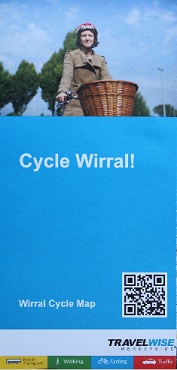 • Wirral Circular Trail

A network of signposted routes around Wirral for walking and cycling. Wirral Council has put together a map of the route, presented in a booklet, one section at a time, which includes information about things to do and see along the way.
Get them from Wirral libraries and one-stop shops, at Wirral Country Park Visitor Centre in Thurstaston, and online www.visitwirral.com/attractions-and-activities/cycling-guides

• TravelWise Cycle Maps

Knowsley Cycle Map
Liverpool Cycle Map
Sefton Cycle Map
St Helens Cycle Map
Wirral Cycle Map
Liverpool Loop Line Cycle Map
Everton Park and the Mersey



Mersey Tri Club

The Triathlon Club of Merseyside www.merseytri.org.uk is a friendly club who takes its membership from all over Merseyside.

They have members who have competed in Ironman distances and members who just enjoy the "healthy and friendly" triathlon lifestyle. They also organise junior events (aged 8-16) - mini Tri, and novice events for young people wanting to give triathlon a go. Everyone is made welcome.



North Wirral Velo CC

North Wirral Velo Cycling Club is a very old club on the Wirral with a long and successful past. It was formed in the 1950's and had many successful road racing members. It was reformed in 1979 which led onto the racing team sponsored by Kodak and led by Chris Boardman.

It declined in 1999 but has now been reformed. They have a new jersey design and have been re affiliated with British Cycling. Please visit www.Facebook.com/nwvcc or www.twitter.com/nwvcc.



Pedal Pushers

A social cycling group, meeting at 10.30 am on Friday mornings at Birkenhead Park Pavilion.
Bikes available if needed. To book your place contact Age UK Wirral on 0151 482 3456 or Kevin on 0795 071 0182

A 'Health on Wheels' cycling project, offered through Age UK Wirral at the Meadowcroft Community Wellbeing Hub.



Resources

A to B Magazine has a helpful website www.atob.org.uk with pages which review and summarize different aspects of cycling, including train travel with bikes both home and abroad, electric bikes and bicycle trailers etc.



Sustrans

Sustrans www.sustrans.org.uk is a charity that promotes sutainable travel - cycling, but also walking, and public transport.

They work with communities, policy-makers and partner organisations to provide the information, advice, training, events, and infrastructure (eg National Cycle Network) people need to undertake their journeys on foot, on two wheels and by public transport.

If you're interested in cycling and want to make a difference, why not volunteer with Sustrans? Their volunteer Rangers help look after a section of the National Cycle Network near home, and so encourage more people to walk and cycle. Email volunteers-uk@sustrans.org.uk with information about your skills and interests, the time you want to give and where you are based, and they'll get back to you.



Wirral Coastal Riders

Rides from Net's Cafe
"A group for people who just want to ride their bikes, not too fast but fast enough to put a smile on your face!"
www.letsride.co.uk/groups/wcr-social-group



Wirral Cycling Collective

"We are a local group of VCUK and we meet in Thornton Hough on Saturdays at 8.30 for a ride of around 60 miles, either around Cheshire or into the Welsh Hills. There's a cafe stop halfway round, and the pace is usually 15-17 mph average, but we don't leave anyone behind.

"Please feel free to join us for a couple of rides before deciding if you want membership. After that, just get a jersey and that includes life membership.

"Get in touch via our Facebook page if you're interested in joining us, we're a friendly bunch. www.facebook.com/groups/VCUKwirral"



Wirral Wanderers Cycling Group

A small club base on the Wirral which has been going out every sunday from Nets café Burton every week since the beginning of 2016.

The rides finish with lunch and chat at the Eureka Cafe, 2 Mills and they do rides for all abilities. www.facebook.com/groups/WirralWanderers